We offer the Best Analytical Method for Each Compound

DUCARES B.V. | Triskelion
Experience that counts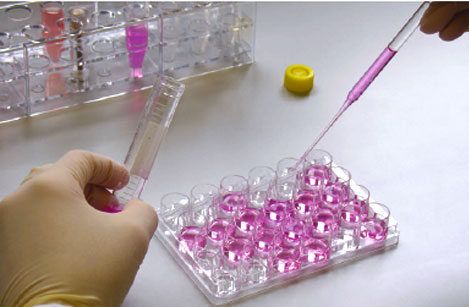 You understand the importance of having reliable analytical data in the early stages of drug development, and so do we.
We offer extensive experience in the analysis of small molecules as well as biologicals (therapeutic proteins and oligonucleotides), in a wide variety of matrices such as plasma, serum, urine, feces, sputum, tissue homogenates and bronchoalveolar lavage. Our experts in LC-MS and ligand binding assays work in close cooperation, ensuring that the most suitable analytical method is developed or selected for each analysis. This includes immunogenicity strategy and analysis.
Our analytical laboratories are equipped with a variety of state of the art instruments to enable the analysis of inorganic and organic, low- and high-molecular mass compounds, in many different matrices.
Analytical Services, Products
Biomarker, Bioanalysis,
Biopharmaceuticals and Metabolites
The analysis of endogenous small molecules in biological matrices such as plasma, urine or tissue is important in many clinical, biotechnological and nutritional studies. In a broad sense, studies requiring these analyzes can be divided into two classes. The first class involves studies where the targets are known biomarkers of a biological process. In such a case the number of compounds is often limited and can be analyzed with a target LC-MS method or an immuno assay such as ELISA. The second class involves the analysis of a large number of various compounds, and is often applied in metabolomics studies that are aimed at the discovery of new biomarkers or drug targets.
LC-MS analysis of therapeutic proteins
in biological matrices
Traditionally, ligand-binding assays are the golden standard for the quantitative analysis of therapeutic proteins in biological matrices. However, assay development can be rather time-consuming, the dynamic range is limited and selectivity issues are not unusual in ligand-binding assays. Therefore, bioanalytical methods for therapeutic proteins using LC-MS can provide a useful alternative. Potential advantages are the faster method development time, the increased linear dynamic range, higher selectivity and the easy-to-implement multiplex methods. We offer several analytical approaches for the qualitative and quantitative LC-MS analysis of therapeutic proteins, such as monoclonal antibodies, bispecific antibodies and antibody-drug conjugates (ADC) in biological matrices. We have successfully applied LC-MS methods for method development of monoclonal and bispecific antibodies and ADCs in biological matrices, followed by validation of the method and analysis of study samples from (pre-)clinical studies, also under GLP. The experimental set-up for LC-MS methods for therapeutic proteins in biological matrices depends on the type of analyte protein, the research question and the development phase of a therapeutic protein.
Immunogenicity assays
Most biopharmaceuticals induce an immune response, which is not only complex but could contribute to potentially adverse events, ranging from the therapeutic protein's loss of efficacy to seriously acute immune effects. We believe that immunogenicity assays to measure anti-drug antibody (ADA) formation are an integral part of the in vivo study of the biopharmaceutical from the pre-clinical to clinical phase. Our standard approach is data interpretation as part of pharmacokinetics and correlation of ADA formation with (pre-)clinical responses. We offer client focused advice on testing strategy and study designs, including the selection of assays and the selection of statistical methods for data analysis.
Analytical Equipments Available for Services

UPLC - Mass Spectrometry
・Xevo TQ-S (x3)
・QTRAP 6500 
・API 4000
・Q Exactive
・LTQ Orbitrap
・Vion IMS QToF
Option: Triple quadrupole and high-resolution, In-line DAD, microLC, Ion mobility dimension

Liquid Chromatography
・(UP)LC - UV/VIS/diode array detection
・(UP)LC - Fluorescence detection
・LC - Evaporative Light Scattering Detection
・Ion chromatography (ICS 5000, Thermo Scientific)
- Conductometric detection
- UV detection
- Amperometric detection

Gas Chromatography
・GC - Flame ionization detection (FID)
・GC - Single quadrupole mass spectrometer
・GC - Triple quadrupole mass spectrometer
・GC x GC - Time-of Flight mass spectrometer
・GC - MS Sniff detector

High Resolution Inductively Coupled Plasma
Mass Spectrometry
・HR-ICP-MS (Element 2, Thermo Scientific)
・HR-ICP-MS (Element XR, Thermo Scientific)
-Detection of traces of isotopes, e.g. in seawater

Ligand binding assays
and (Real Time-)PCR
・Microplate reader for Ligand Binding Assays
- Spectramax M5, Molecular Devices
・Real-Time PCR
- ABI 7500
- Roche LC480